'Falling' Angel at All Saints Maidenhead Cemetery, Maidenhead, Berkshire.
The precarious position of this gravestone is caused by natural ground movements in the grave below. As the body and casket break down the grave can sink, causing many gravestones and monuments to topple. At the moment this gravestone is considered safe, once it becomes unsafe it will be removed from its footings and placed across the grave. This is to prevent damage to the stone and/or injury to cemetery visitors.
Below is an example of a gravestone that has been placed across a grave for safety reasons.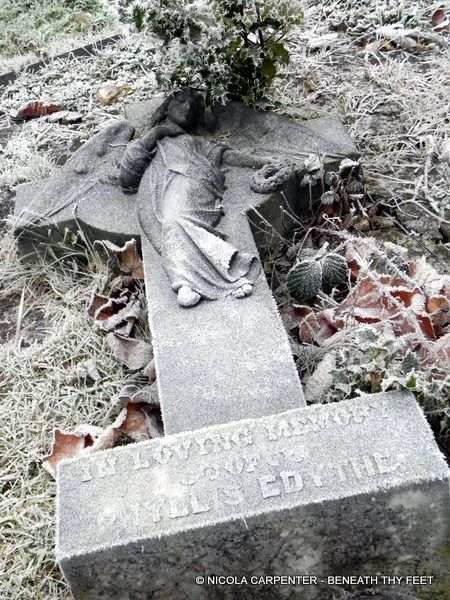 Do you like cemeteries and churchyards? Found anything interesting on your wanders?
Why not join in with the Cemetery Sunday linky? Just link up with your favourite picture or story, you can say as much or as little as you like. Link up via your blog, Flikr or Photobucket account.
Please visit other contributors and say , 'Hi